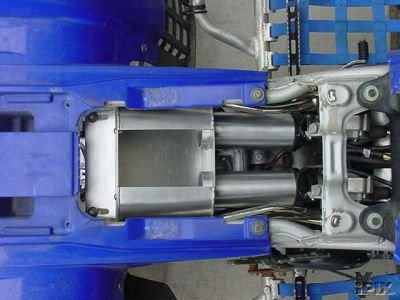 Yamaha Banshee Aluminum Air Box $199.95

All CFM Performance products are proudly MADE IN USA.

New aluminum airbox for a Yamaha Banshee.

Made by CFM-Performance.

Will fit any year.

You can expect a 6HP increase on a stock Banshee and up to 10HP on a modified machine.

Get rid of that stock airbox with one difficult to install air filter.

Our airbox features a unique elliptical design which gives you the benefit of vastly improved air flow through two easy to install filters while still protecting the filter elements from mud, dirt, and water.

Does not come with any filters.

Uses a pair of UNI part number UP5245 and K&N part number RD-0700.

Works perfect with any size carbs.

Our slotted rear mounting bracket will allow you to use our airbox with or without reed spacers.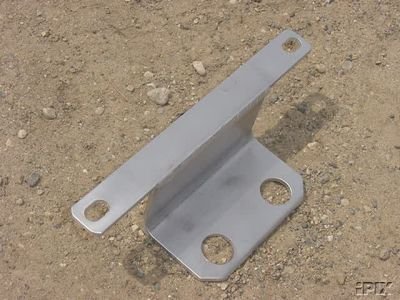 Yamaha Banshee Coolant Bottle Bracket $44.95

Made from 6061 aluminum. Needed to mount the coolant bottle when the stock air box is removed.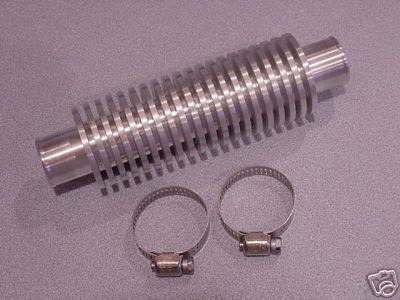 Yamaha Banshee Cooler $49.95

The original 20 fin billet aluminum engine cooler. Manufactured by CFM Performance. At 5 1/2" long and 1 1/2" in diameter it is one of the largest inline coolers available on the market today. The 3/4" hose connections allow it to be adapted to almost any liquid cooled engine that uses 3/4" ID coolant hoses. We employ the perfect balance of diameter, length, fin width, fin depth, fin spacing, and grade of aluminum to cool your quad as efficiently as possible. To install, simply remove a section of your lower radiator hose and replace it with the CFM cooler. Tighten the stainless steel hose clamps which are provided to you at no additional charge and refill coolant according to factory specifications. Multiple coolers can be used on the same machine.

Copyright © 1993-2021 CFM Performance. All Rights Reserved.