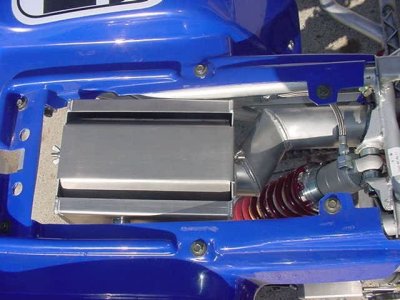 Yamaha Blaster Aluminum Air Box $239.95

All CFM Performance products are proudly MADE IN USA.

New, never installed, high flow aluminum air box for a Yamaha Blaster.

Made by CFM-Performance.

Will fit any year.

This air box allows for 50% more airflow than the stock air box.

We have seen 3-8 horsepower increases on modified Blasters just from installing this air box.

Get rid of that restrictive stock air box with a poorly designed filter element.

To install our air box you must cut the stock air box out from the rear fenders. This does not reduce the strength of the rear fenders in any way.

This air box comes with a urethane boot that attaches the air box to the carb, just like the one on a Banshee. At time of purchase buyer needs to tell us what size carb they are using so we can supply the correct size adaptor.

Does not come with a filter.

Uses UNI filter part number UP-6245ST and K&N filter part number RD0720.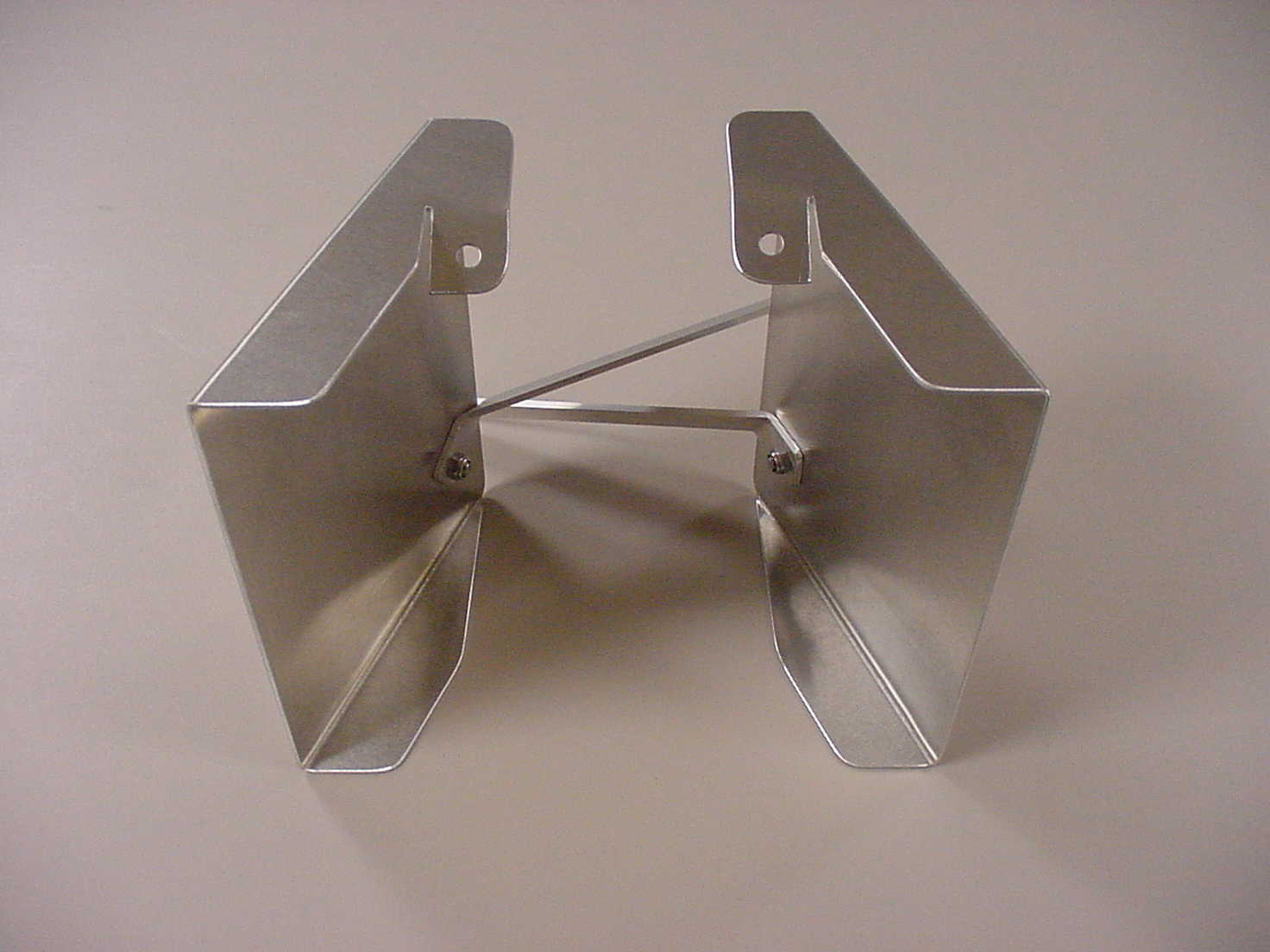 Yamaha Blaster Scoop Kit $69.95

New aluminum scoop kit for a Yamaha Blaster. Will fit any year. Made by CFM Performance.

Simple bolt on installation in just a few minutes. Will work with stock plastic or Maier plastic without cutting the fenders.

This scoop kit will increase the airflow to the motor and help it run cooler.

It comes with all of the necessary mounting hardware. No modifications to your Blaster are required.

Copyright © 1993-2021 CFM Performance. All Rights Reserved.