Yamaha Raptor 350 Rear Lowering Kit. Fixed Rear $39.95 or Adjustable Rear $84.95

Don't be fooled by cheap imitations. The original and best. The only lowering kit good enough for MX use. This lowering kit is guaranteed to be both the strongest and lightest weight that you can buy, or your money back!!! 

New billet aluminum rear lowering kit for a Yamaha Raptor 350. Manufactured by CFM Performance.

Perfect for motocross, trail riding, flat track, or drag racing. Our lowering kit is stronger than the stock link that it replaces. It is perfect for any type of riding. This kit replaces the stock strut that runs parallel to the swing arm. If you want an adjustable rear lowering kit that will allow you to adjust the rear of your Raptor from stock to 4" lower. If you choose the fixed rear lowering kit you will need to use the bushings that are in your stock rear strut. The fixed lowering kit does not use the stock dust caps. If you choose the adjustable rear lowering kit, you will need to use your stock bushings and dust caps.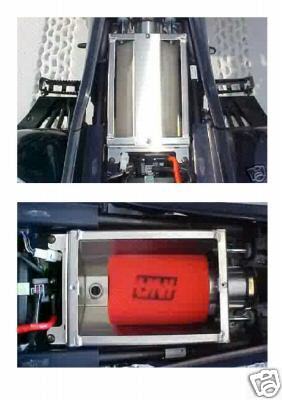 Yamaha Raptor 350 Air Box  $119.95

All CFM Performance products are proudly Made In USA.

New CFM Performance aluminum air box for any year Yamaha Raptor 350.

This high flow air box allows your motor to breathe much better without sacrificing engine protection.

Not only does our air box protect your engine from mud and water as good as the stock air box but it allows for 35% more air flow.

As we all know, more air flow equals more horsepower.

We have seen an increase of 4-6 horsepower on our Yamaha just by installing this air box.

Have you ever wondered if your filter was seated properly? With the CFM Performance high performance air box this is no longer a problem. Not only does our air box flow better, but it is designed to use a clamp on air filter. What does this mean? You will know without a doubt that your filter is installed properly.

Does not come with a filter. Uses UNI filter part number UP6275, $30 and K&N filter part number HA-3094, $60. 

Other unique features include the ability to remove the lid for even better performance.

We have also incorporated provisions to use the stock drain boot and crankcase vent attachment.

This air box is the best investment you can make in your ATV.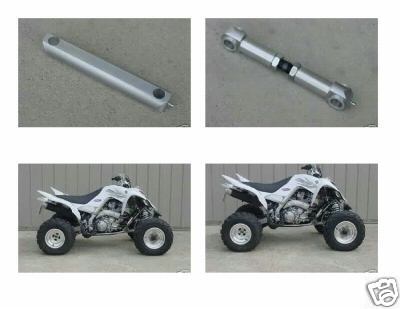 Yamaha Raptor 350 High Flow Exhaust Tip $39.95

New CFM Performance aluminum exhaust tip. It comes with a stainless steel spark arrestor screen and stainless steel mounting hardware.

Your stock exhaust tip is only 1" in diameter. The CFM Performance exhaust tip is over 2" in diameter. The stock spark arrestor screen forces exhaust flow to make two different 90 degree turns before exiting the tip. Our spark arrestor is a straight flow through design eliminating restrictive directional changes in flow. It sounds great without being too loud.

More power, better sound, hundreds of dollars cheaper than an aftermarket silencer, the CFM Performance high flow exhaust tip.

Copyright © 1993-2019 CFM Performance. All Rights Reserved.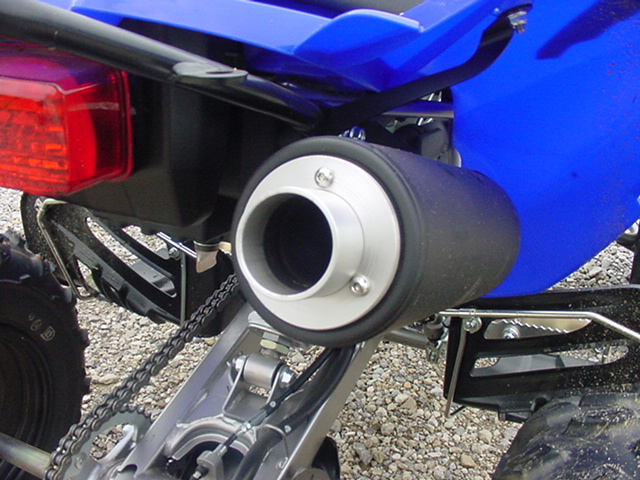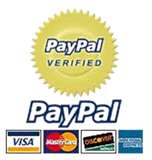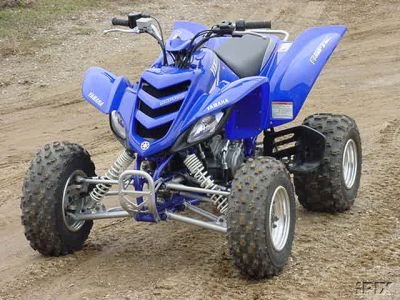 Yamaha Raptor 350 Front Lowering Kit $59.95

Don't be fooled by cheap imitations!!! CFM Performance is the original manufacturer of this style lowering kit. The only lowering kit strong enough for MX use.

How do you know when other lowering kits are cheap? They will tell you in the item description, "not for jumping."

We have been selling hundreds of these every year for the last 10 years with zero broken and zero returned, even after several years of MX use.

Others say, "not for jumping".  We say,  jump all you want, as long as you have a CFM lowering kit.

New billet aluminum front lowering kit for the Yamaha ATV's listed in the description. Manufactured by CFM Performance.

Bolts to the top of your lower a-arms where the stock lower shock mount is. Lower shock is now mounted to the new bracket. Only takes a few minutes to install or remove. Will lower the front of your Yamaha about 4". Also makes the front end 2" wider. Lower center of gravity for faster cornering. 

Will fit any year Banshee, Blaster, Warrior, Raptor 350 and Raptor 660.